It appears CNN has finally caught up to what many of us have for years documented: US weapons shipments to Middle East "allies" have often gone straight into the hands of al-Qaeda and other hardline jihadists.
A new CNN "exclusive" finds that throughout the Saudi war in Yemen, the Pentagon has been arming an array of dangerous groups through the Saudis and Emiratis, which further includes the very Iran-backed Shia rebels the US-Saudi coalition is aiming to defeat. The CNN report begins:
Saudi Arabia and its coalition partners have transferred American-made weapons to al Qaeda-linked fighters, hardline Salafi militias, and other factions waging war in Yemen, in violation of their agreements with the United States, a CNN investigation has found.

The weapons have also made their way into the hands of Iranian-backed rebels battling the coalition for control of the country, exposing some of America's sensitive military technology to Tehran and potentially endangering the lives of US troops in other conflict zones.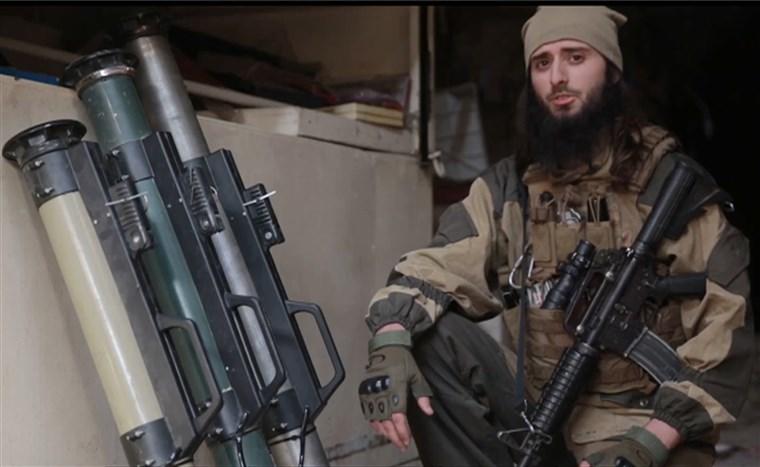 For those who have long watched US "train-and-equip" campaigns in places like Libya, Syria, and Yemen, the CNN "bombshell" is absolutely nothing new, but a long established pattern. In these places the US weapons pipeline was set up to give American military and intelligence officers plausible deniability as they were handed out on the Syrian and Libyan battlefields often by third parties, which formed a jihadi one-stop shop Walmart of sorts.
US arms are so profuse they've become a local currency of sorts used by the Saudis and Emiratis to buy loyalties:
Saudi Arabia and the United Arab Emirates, its main partner in the war, have used the US-manufactured weapons as a form of currency to buy the loyalties of militias or tribes, bolster chosen armed actors, and influence the complex political landscape, according to local commanders on the ground and analysts who spoke to CNN.
But perhaps what's new in the CNN report is that Tehran-backed groups are also enjoying the largesse at a time the Trump administration is ramping up war rhetoric with Iran. And likely the report never would have seen the light of day prior to the grizzly Saudi-sponsored murder of journalist Jamal Khashoggi, which CNN actually seems to acknowledge in its report.
Now CNN wonders if the US has "lost control" over its key ally the Saudis (ironically CNN asks this question years after even then Vice President Biden admitted that "our allies" were arming ISIS in 2014). …
https://www.zerohedge.com/news/2019-02-05/cnn-finally-discovers-where-all-those-us-saudi-coalition-weapons-end
–
Journalist Interrogated, Fired For Story Linking CIA And Syria Weapons Flights
A months-long investigation which tracked and exposed a massive covert weapons shipment network to terror groups in Syria via diplomatic flights originating in the Caucuses and Eastern Europe under the watch of the CIA and other intelligence agencies has resulted in the interrogation and firing of the Bulgarian journalist who first broke the story. This comes as the original report is finally breaking into mainstream international coverage.
Investigative reporter Dilyana Gaytandzhieva authored a bombshell report for Trud Newspaper, based in Sofia, Bulgaria, which found that an Azerbaijan state airline company was regularly transporting tons of weaponry to Saudi Arabia, United Arab Emirates (UAE), and Turkey under diplomatic cover as part of the CIA covert program to supply anti-Assad fighters in Syria. Those weapons, Gaytandzhieva found, ended up in the hands of ISIS and al-Qaeda terrorists in Iraq and Syria.
While it's long been understood that the US-Gulf-NATO coalition arming rebels inside Syria facilitated the rapid rise of the Islamic State as the group had steady access to a "jihadi Wal-Mart" of weapons (in the words of one former spy and British diplomat), the Trud Newspaper report is the first to provide exhaustive documentation detailing the precise logistical chain of the weapons as they flowed from their country of origin to the battlefield in Syria and Iraq. Gaytandzhieva even traveled to Aleppo where she filmed and examined labeled weapons shipping containers held in underground jihadist storehouses.
The Bulgaria-based journalist obtained and published dozens of secret internal memos which were leaked to her by an anonymous source as part of the report. The leaked documents appear to be internal communications between the Bulgarian government and Azerbaijan's Embassy in Sofia detailing flight plans for Silk Way Airlines, which was essentially operating an "off the books" weapons transport service (not subject to inspections or tax under diplomatic cover) for the US Special Operations Command (USSOCOM), Saudi Arabia, Israel, Germany, Denmark, and Sweden. Silk Way Airlines has been the subject of other recent investigations involving weapons supplies for the Saudi war on Yemen. In addition, the military monitoring site Balkan Insight has exposed similar weapons cargo flights in and out of neighboring Serbia. …
https://www.zerohedge.com/news/2017-08-28/journalist-interrogated-fired-story-linking-cia-and-syria-weapons-flights
–
How Did ISIS Get Its Weapons? Europe Wants to Limit U.S. and Saudi Arabia Arms Sales Because Guns Went to Militant Group
The European Union's top legislative body has issued a call to control arms exports in order to avoid perpetuating human rights abuses and allowing weapons to fall into the wrong hands.
The European Parliament warned that "member states have systematically failed to apply" EU rules when selling arms abroad, and called for "a mechanism to enforce sanctions on EU members that break the rules," according to a press release issued Wednesday. The document cited specific examples of taking measures to cut weapons exports to Saudi Arabia and the United States in order to ensure they were not acquired by banned organizations such as the Islamic State militant group, commonly known as ISIS or Daesh.
The document quoted parliamentarians as saying they were "shocked at the amount of EU-made weapons and ammunition found in the hands of Da'esh, in Syria and Iraq." The lawmakers highlighted EU protocols designed to prevent arms intended for a legitimate customer from then being transferred to a restricted one, but called out Bulgaria and Romania specifically for not adhering to them.
Due to the risks associated with such sales, the lawmakers said member states should "refuse similar transfer in the future, notably to the US and Saudi Arabia." …
https://www.newsweek.com/europe-limit-us-saudi-weapons-sales-went-isis-1215758
–