They've endured tear gas and rubber bullets, but the Yellow Vests still possess 'joie de vivre' – joy of life. A rousing video of protesters dancing cheek-to-cheek as police close in captures the spirit of their movement.
Bloodied protesters on the streets of Paris may be grabbing headlines, but the true zeitgeist of the Yellow Vest movement can be found in the small town of Margencel in southeastern France.
When French gendarmerie – military police – arrived to clear out a group of demonstrators who had set up camp outside the town, a troupe of Yellow Vests assembled for a final feat of heart-tugging defiance.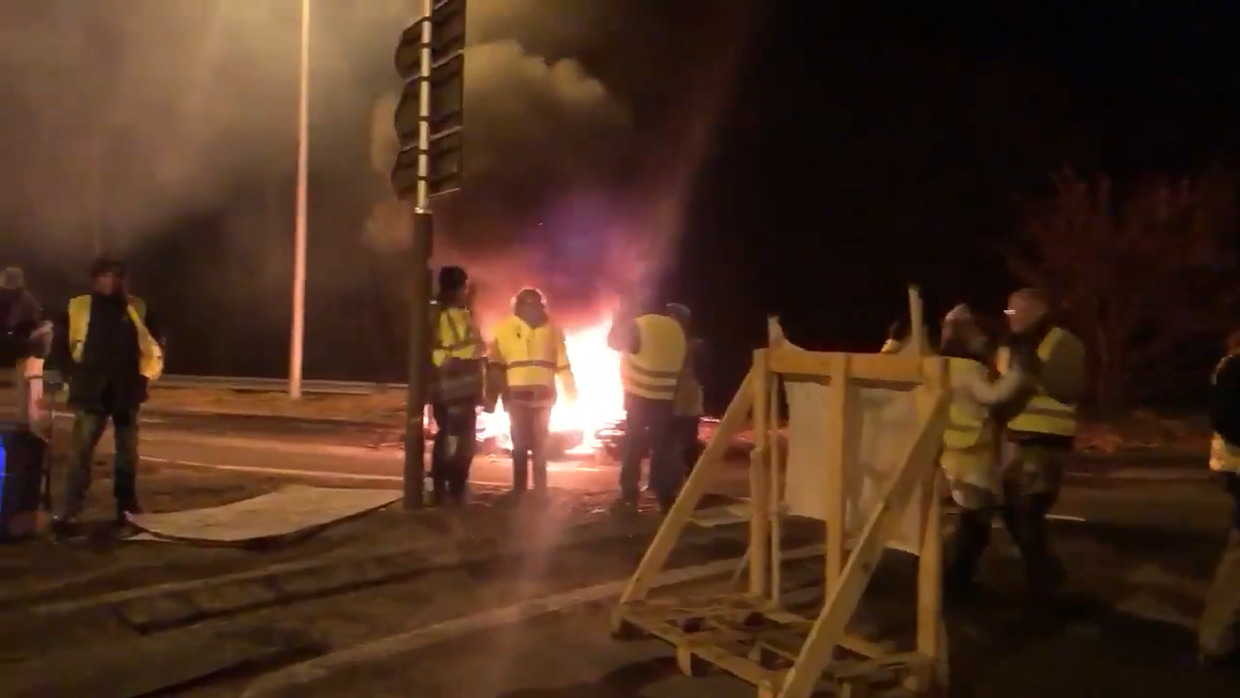 © Twitter / France Bleu Pays de Savoie
Congregating around their makeshift bonfires, the yellow-clad resistors danced arm-in-arm to the tender strains of Edith Piaf. The military police, who had been sent to evict them, looked on – respectfully waiting, it seems, for the rousing French ballad to end before beginning their unpleasant work.
This brief video tells a story that goes much deeper than opposition to fuel taxes or Emmanuel Macron – the nationwide Yellow Vest movement has stirred the French soul.
À #Margencel les #GiletsJaunes qui se font déloger ce matin dansent devant les forces de l'ordre sur un air d'Edith Piaf #HauteSavoie Vidéo de @vivionr pic.twitter.com/n27WBmDOiU

— France Bleu Pays de Savoie (@bleusavoie) 19. Dezember 2018
https://www.rt.com/news/447143-yellow-vest-france-dance-police/
–