In the Middle Eats start in this weeks another new kind of conflict: the media show war!
di Fabio Giuseppe Carlo Carisio
While the Us president exibits the muscles sending other reinforcements in the Persian Gulf, especially the Arleigh Burke-class destroyer USS Nitze for defending Saudi Royal's plants after the strong missiles attacks to Aramco facilities and the embarassing failure of the Patriot Rayton defense system, the Iranian president Hassan Rouhani warned against flooding the Persian Gulf region with weapons and promised to unveil a plan to secure shipping through the Strait of Hormuz.
"We extend the hand of friendship to all our neighbors," the Iranian president said, promising to present his plan at the UN General Assembly in New York, where he is set to arrive on Monday. This peace proposal might have a development at now, after the zionist gangster Benjamin Netanyahu sort beaten in Israli elections and the new PM and government have to been nominate.
In the middle of the diplomatic and tactical steps emerges the importance of the military actions evidences. Saudi's government shows the missiles and the drones used for the airstrikes on the Aramco plants (that reduce the oil production of 50 %) for accusing Iran, Tehran opens on sunday a big exhibition with the collection of foreign drones – primarily US but Israeli too – downed in the last months in the Persian Gulf. The display will be visited until 7 october: an original parade of the war threats!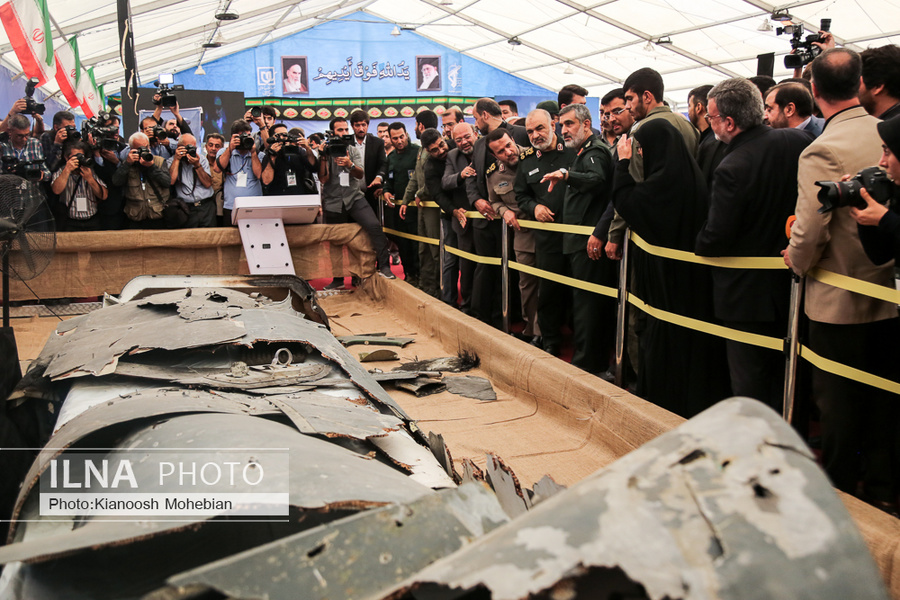 «The exhibition was inaugurated by high-ranking military and government officials on Saturday. Those included Major General Hossein Salami, the chief of the elite Islamic Revolutionary Guard Corps (IRGC), which the US has recently designated as a terrorist group – write Russia Today – Salami warned that any nation that attacks Iran will promptly become the "main battlefield" for such a conflict, adding that Tehran is ready to fight "until the full destruction of any aggressor." The large exhibition of foreign Unmanned Aerial Vehicles (UAVs) was apparently meant to further reinforce his threats».
This massive exhibitions of downed UAV and weapons helps to understand the devasting war action conducted by Saudi Kingdom in Yemen with more than four years of bombing (since March 2015) even the hospital where the children are under therapy for the shameful malnutrition due the embargo in the country.
The West governemnt hypocrisy is now at so high level that the children died are suddenly forgotten but the attempt to the oil plants may be the cause for a new war…
https://www.gospanews.net/en/2019/09/22/original-wars-show-in-iran-in-exhibition-the-us-israeli-drones-downed/
–