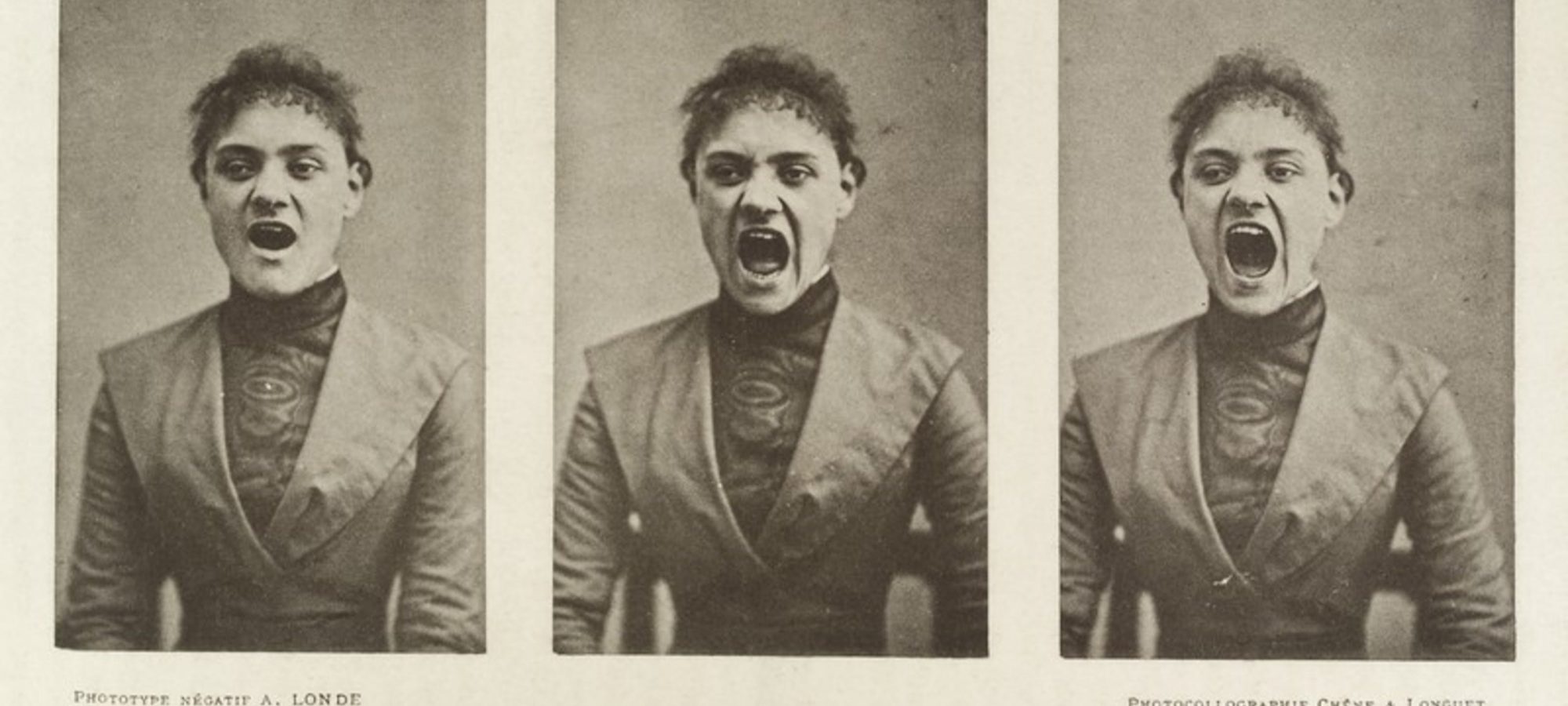 Well, it looks like we've somehow managed to survive another year of diabolical Putin-Nazi attacks on democracy.
It was touch-and-go there for a while, especially coming down the home stretch, what with Jeremy Corbyn's desperate attempt to overthrow the UK government, construct a British version of Auschwitz, and start rounding up and mass-murdering the Jews.
That was certainly pretty scary … but then, the whole year was pretty scary.
The horror began promptly in early January, when Rachel Maddow revealed that Putin was projecting words out of Trump's mouth in real-time, i.e., literally using Trump's head like a puppet, or one of those Mission Impossible masks. And that was just the tip of the iceberg, as, despite the best efforts of Integrity Initiative, Bellingcat, and other such establishment psyops, Internet-censoring sites like NewsGuard, and an army of mass hysteria generators, Putin's legion of Russian "influencers" was continuing to maliciously influence Americans, who were probably also still under attack by brain-eating Russian-Cubano crickets!
While Resistance members were still wrapping their heads in anti-cricket aluminum foil, Putin (i.e., Russian Hitler) ordered Trump (i.e., Russian-asset Hitler) to launch a coup in Venezuela (i.e., Russian Hitler's South American ally), probably to distract us from "Smirkboy Hitler" and his acne-faced gang of MAGA cap-wearing Catholic high-school Hitler Youth, who were trying to invade and Hitlerize the capital. Or maybe the coup was meant to distract us from the un-American activities of Bernie Sanders, who had also been deemed a Russian asset, or a devious "Kremlin-Trump operation," or was working with Tulsi Gabbard to build an army of blood-drinking Hindu nationalists, genocidal Assadists, and American fascists to help the Iranians (and the Russians, of course, and presumably also Jeremy Corbyn) frontally assault the State of Israel and drive the Jews into the sea.
As if all that wasn't horrifying enough (and ridiculous and confusing enough), by early Spring there was mounting evidence that Putin had somehow gotten to Mueller, possibly with one of those FSB pee-tapes, and was sabotaging the "Russiagate" coup the Intelligence Community, the Democratic Party, the corporate media, and the rest of the Resistance had been methodically preparing since 2016. Liberals' anuses began puckering and unpuckering as it gradually became clear that the "Mueller Report" was not going to prove that Donald Trump had colluded with Putin and Julian Assange to steal the presidency from Hillary Clinton and transform the United States of America into a genocidal Putin-Nazi Reich.
Meanwhile, the anti-Semitism pandemic that had mysteriously erupted in 2016 (i.e., right around the time Trump won the nomination) was raging unchecked throughout the West. Jews in Great Britain were on the brink of panic because approximately 0.08 percent of Labour Party members were anti-Semitic, as opposed to the rest of the British public, who have never shown any signs of anti-Semitism (or any other kind of racism or bigotry), and are practically a nation of Shabbos goys. Clearly, Corbyn had turned the party into his personal neo-Nazi death cult and was planning to carry out a second Holocaust just as soon as he renationalized the British railways!
And it wasn't just the United Kingdom. According to corporate media virologists, idiopathic anti-Semitism was breaking out everywhere. In France, the "Yellow Vests" were also anti-Semites. In the U.S.A., Jews were facing "a perfect storm of anti-Semitism," some of it stemming from the neo-fascist fringe (which has been a part of the American landscape forever, but which the corporate media has elevated into an international Nazi movement), but much of it whipped up by Ilhan Omar, who had apparently entered into a "Red-Brown" pact with Richard Spencer, or Gavin McInnes, or some other formerly insignificant idiot.
Things got very confusing for a while, as Republicans united with Democrats to denounce Ilhan Omar as an anti-Semite (and possibly a full-fledged Islamic terrorist) and to condemn the existence of "hate," or whatever. The corporate media, Facebook, and Twitter were suddenly swarming with hordes of angry anti-Semites accusing other anti-Semites of anti-Semitism. Meghan McCain couldn't take it anymore, and she broke down on the Joy Behar Show and begged to be converted to Judaism, or Zionism, right there on the air. This unseemly display of anti-anti-Semitism was savagely skewered by Eli Valley, an "anti-Semitic" Jewish cartoonist, according to McCain and other morons.
Then it happened … perhaps the loudest popcorn fart in political history. The Mueller Report was finally delivered. And just like that, Russiagate was over. After three long years of manufactured mass hysteria, corporate media propaganda, books, T-shirts, marches, etc., Robert Mueller had come up with squat. Zip. Zero. Nichts. Nada. No collusion. No pee-tape. No secret servers. No Russian contacts. Nothing. Zilch.
Cognitive dissonance gripped the nation. …
https://off-guardian.org/2019/12/19/2019-the-year-of-manufactured-hysteria/